Your personal super hero in ISO certification.
The do-it-yourself software tool
Get started with setting up your ISO system! Get the help you need. Save on the cost of an expensive consultant. Don't waste time figuring it out. My ISO Genius has done the work for you: everything has been figured out. All you have to do is follow the steps that My ISO Genius has set out for you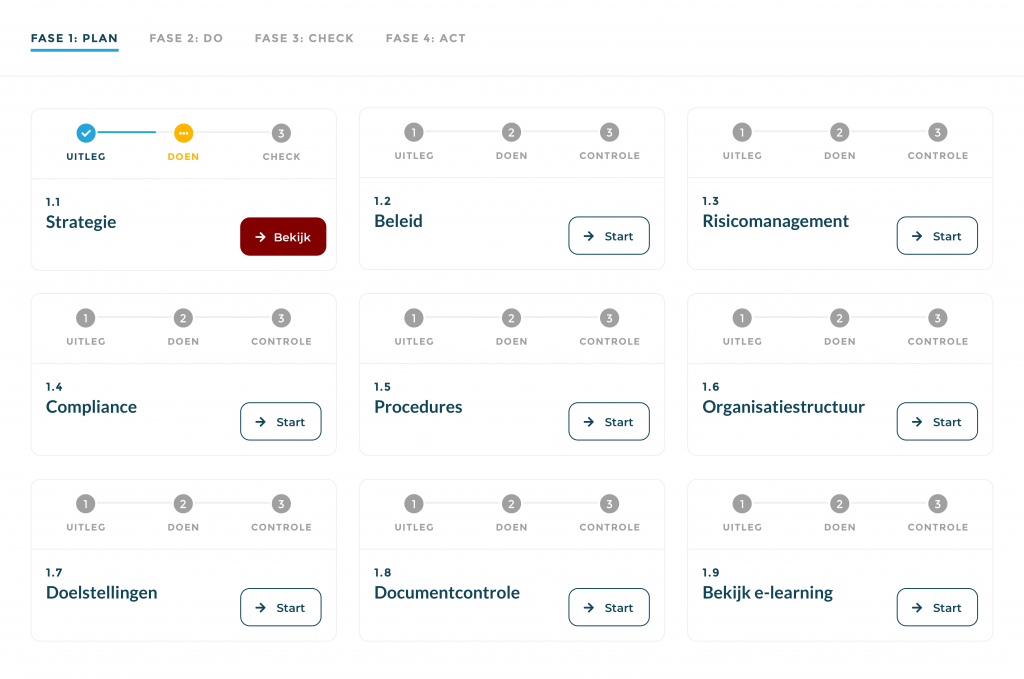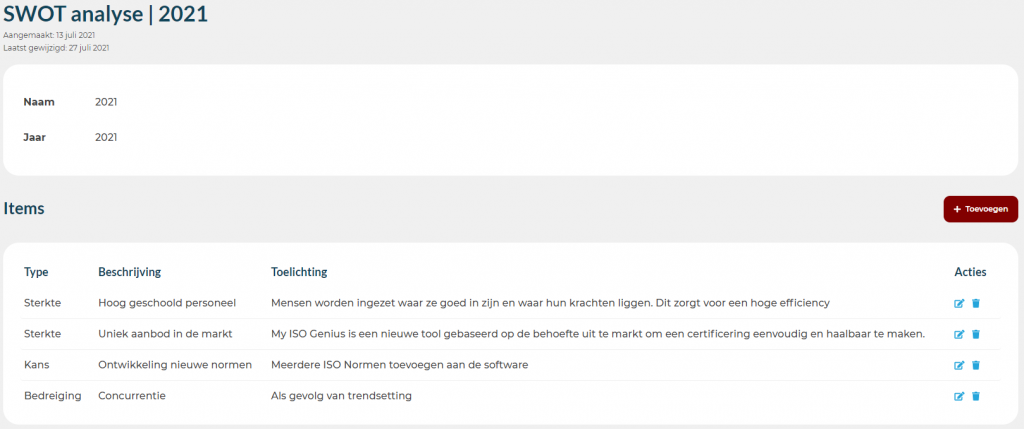 Manage your management system
After implementation, My ISO Genius makes it really easy to maintain and manage your management system: manage your management system with My ISO Genius! You can see in a glance how you are doing, how far you have come and what actions are needed to successfully pass the audit.
Discover exactly what the standard is about with My ISO Genius. Find out what steps you need to take and how to approach certification in the most effective and structured way possible. Gain access to all the knowledge, formats and tools you need to prepare yourself for an audit with only one possible outcome: you'll be ISO certified!